Journey, the memories, the dreams, and the reflections along the road one travels, has been a constant theme in my painting ...
News & Events
New Collection of Pastels: San Terenzo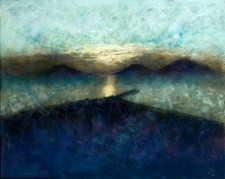 Martha added a
new collection of her work—San Terenzo
:
memories from San Terenzo and Liguria.
These pastels are inspired by the time she spent in San Terenzo during the past couple of years. This group contains eighteen new images.
Exhibition: October 14 – November 26, 2017
The Good Gallery presents

"Reflections"
by Martha Wakeman
Italian Pastels
Tim Good
The Good Gallery & Art Services
23 South Main Street
Kent, Connecticut